Hollywood Blog
Posted: Friday, September 17th, 2021 by Gaelyn Whitley Keith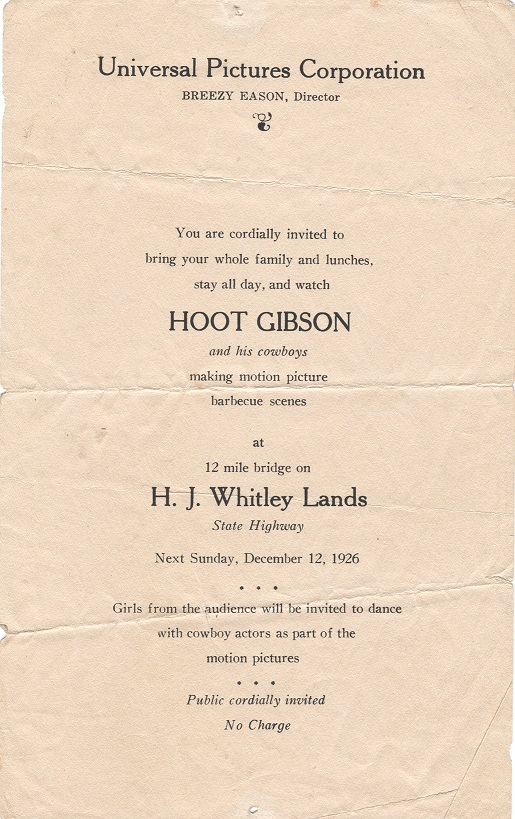 Here is a copy of a letter written by HJ Whitley to his daughter grace:
My Dearest Grace:
I have written your mother twice about the movies. Hoot Gibson and his company of 48 are here at the hotel getting ready to take a picture on our lands centering most of their scenes at the "Homestead". They all seem to be very high class people. I have met the Directors, the Art Director and Hoot Gibson.
The pictures they are taking in many ways carries out many of the points of my method of development through my life's work. They expect to be here most of this week. This picture should be a big ad for the sale of the lands we want to sell.
Posted: Sunday, August 29th, 2021 by Gaelyn Whitley Keith
Here are the gravesites for HJ and Gigi Whitley. Notice what is stated at the gravesite in the Hollywood Forever Cemetery. Again I say a picture is worth a thousand words.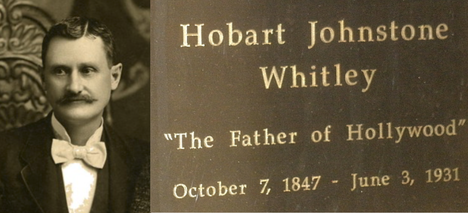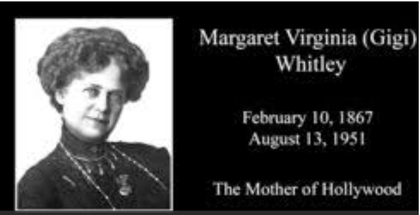 Posted: Sunday, August 15th, 2021 by Gaelyn Whitley Keith
"In securing territorial legislation was one of the most effective and powerful influences employed; merely all of the members were gentlemen of high standing and large influence in Washington, and both individually and as an organization they were uniting in the work of advancing the interest of not only Guthrie but of the entire Territory. Mr. H. J. Whitley, to the neglect of his own private businesses, at his own expense, went to Washington in the winter of 1889-90, where he spent several weeks in working for Oklahoma legislation in Congress."
Illustrated History of Oklahoma: Its Occupation by Spain and ... -1890 Page 59 Blomgren Brothers & Company, Chicago, Ill. Can be found for free in Google Books
Posted: Sunday, August 22nd, 2021 by Gaelyn Whitley Keith
HJ hosted a dinner-party in which all the important business men of the area were invited. The event allowed him to announce the grand opening of his new subdivision, Whitley Heights. Dinner for more than 1000 was prepared for the opening. The feast consisted of barbequed meat, delicate mountain turkeys and other dainties just as appetizing. After dinner the assembled guests drove to the commanding summit of the tract. For nearly a year HJ had been grading roads, building retaining walls, and making sure that each residence would have a magnificent panorama of hills, city and Pacific Ocean.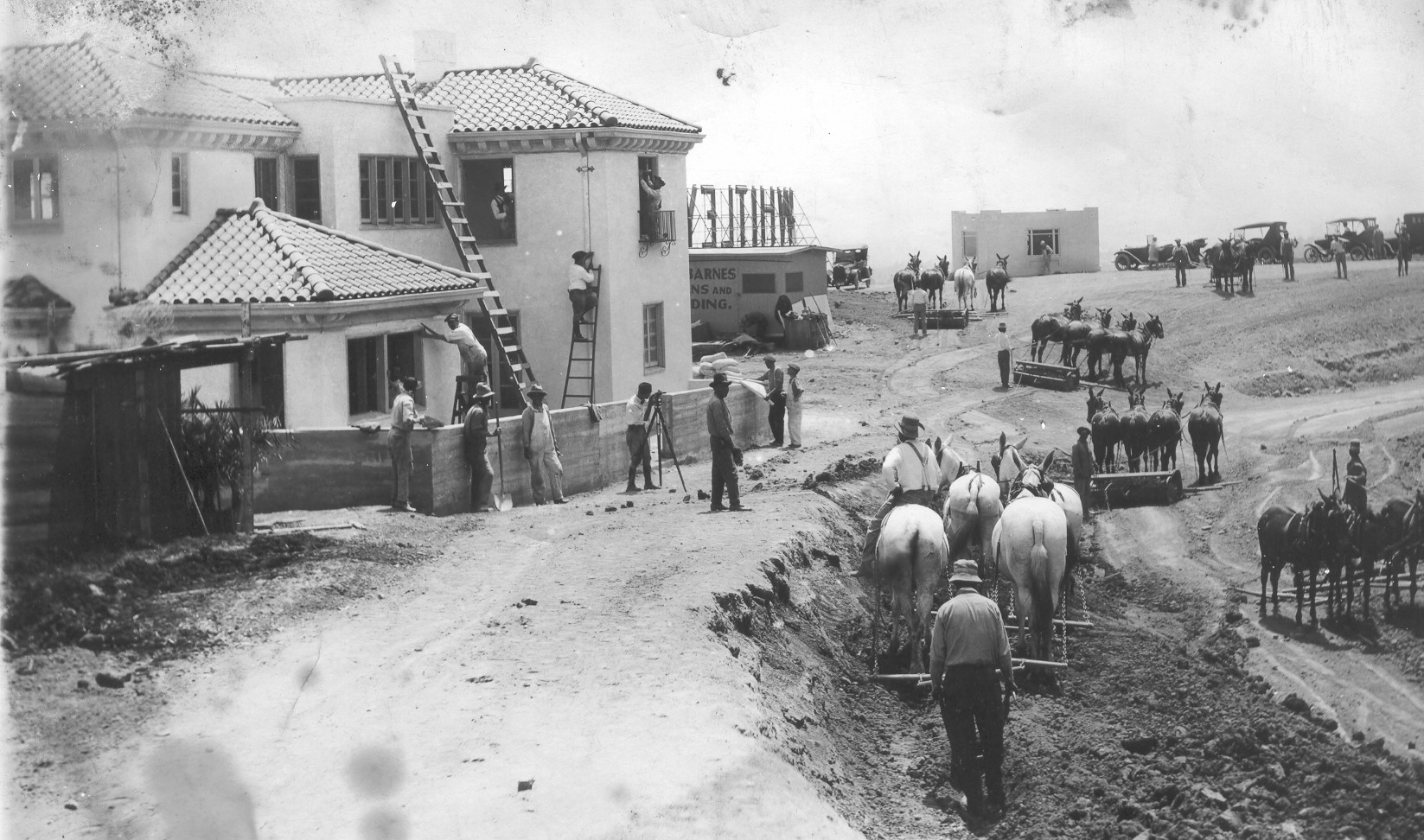 This picture show the construction of the first electric lit sign in Hollywood. In the center of the picture right below the Whitley Heights Sign is the office of A. A Barnes the architect who worked for H J Whitley.
The final touch to the evening occurred when a monstrous electric sign was turned on saying "Whitley Heights". It was so large that it could be plainly seen as far as Wilshire Blvd. At the closing speech HJ said, "Whitley Heights will be my last subdivision. I look upon it as the culmination of a life-time of development and frankly the most beautiful piece of property ever developed. I have owned and held it for with the idea that it should be my last piece of development work and even promised Gigi that it would be." The opening of Whitley Heights marked a historic mile-stone in the life of HJ, his last great development enterprise.
Posted: Monday, August 9th, 2021 by Gaelyn Whitley Keith
William Powell and Carole Lombard's home at 6861 Iris Circle was a romantic, private and gated, historic celebrity hideaway located in Whitley Heights. You enter this landmark home from the private gated courtyard. It leads up to the grand formal entrance. This unique home still showcases much of its original details and elegance. The entryway leads to an open concept layout perfect for entertaining. The wood-beamed, step-down living room features gorgeous hardwood floors, a stunning fireplace, and an oversized picture window offering a perfect vantage point of the iconic Hollywood sign.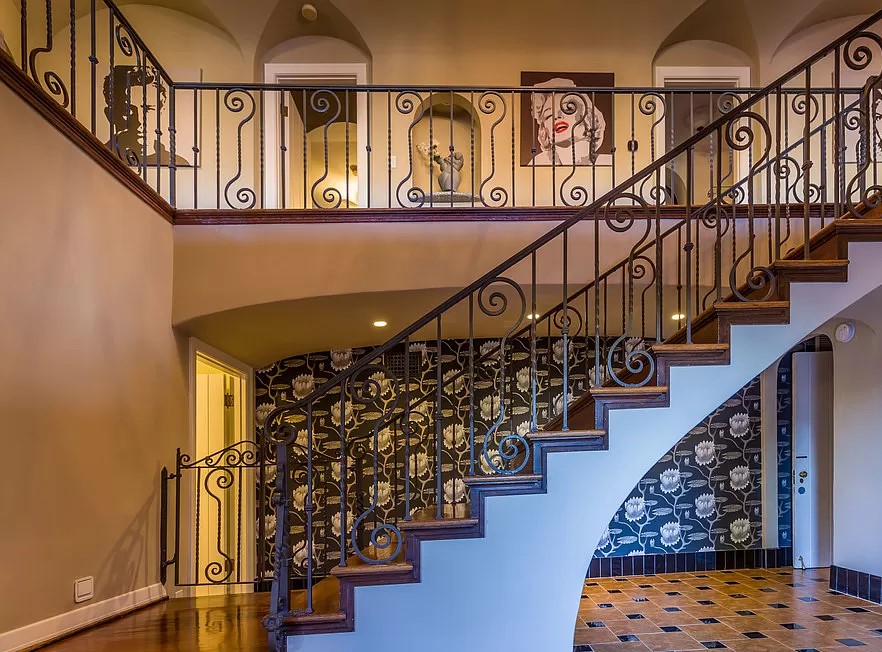 In the 1920s Whitley Heights was Hollywood's first neighborhood hideout for Golden Era celebrities. Carole Lombard and William Powell, two of the day's brightest stars, lived in this swanky four-bedroom, four-bathroom Spanish villa on the quiet side of Iris Circle. Carole Lombard was best known in the 1920s and 1930s for her starring roles in hit screwball comedies like Howard Hawks' pioneering screwball comedy Twentieth Century, Alfred Hitchcock's Mr. & Mrs. Smith, and My Man Godfrey, for which she was nominated for the Academy Award for Best Actress. William Powell was a major star at Metro-Goldwyn-Mayer, he was paired with Myrna Loy in 14 films, including the Thin Man series based on the Nick and Nora Charles characters created by Dashiell Hammett.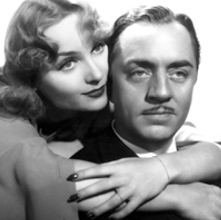 Once Carole Lombard married William Powell, they both became the highest paid stars at Paramount Pictures. Despite their differences – she was 22, carefree, and famously foul-mouthed and he was 38, intellectual, and sophisticated, Lombard said at the time their relationship allowed for a "perfect see-saw kind of love." This is very similar to HJ and Gigi Whitley's marriage.