William Powell and Carole Lombard's home at 6861 Iris Circle was a romantic, private and gated, historic celebrity hideaway located in Whitley Heights. You enter this landmark home from the private gated courtyard. It leads up to the grand formal entrance. This unique home still showcases much of its original details and elegance. The entryway leads to an open concept layout perfect for entertaining. The wood-beamed, step-down living room features gorgeous hardwood floors, a stunning fireplace, and an oversized picture window offering a perfect vantage point of the iconic Hollywood sign.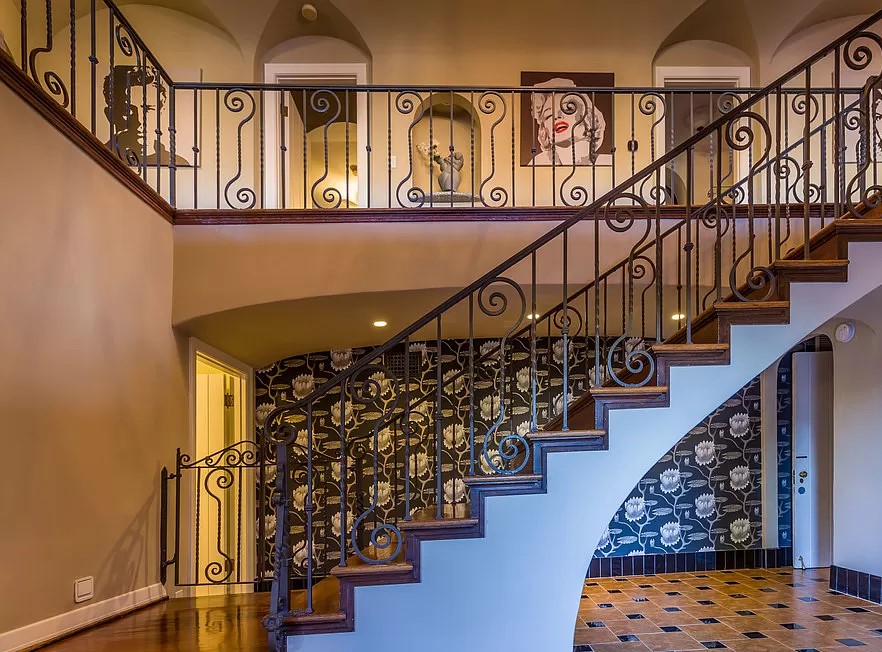 In the 1920s Whitley Heights was Hollywood's first neighborhood hideout for Golden Era celebrities. Carole Lombard and William Powell, two of the day's brightest stars, lived in this swanky four-bedroom, four-bathroom Spanish villa on the quiet side of Iris Circle. Carole Lombard was best known in the 1920s and 1930s for her starring roles in hit screwball comedies like Howard Hawks' pioneering screwball comedy Twentieth Century, Alfred Hitchcock's Mr. & Mrs. Smith, and My Man Godfrey, for which she was nominated for the Academy Award for Best Actress. William Powell was a major star at Metro-Goldwyn-Mayer, he was paired with Myrna Loy in 14 films, including the Thin Man series based on the Nick and Nora Charles characters created by Dashiell Hammett.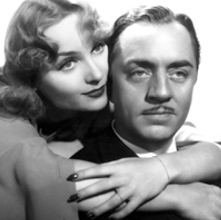 Once Carole Lombard married William Powell, they both became the highest paid stars at Paramount Pictures. Despite their differences – she was 22, carefree, and famously foul-mouthed and he was 38, intellectual, and sophisticated, Lombard said at the time their relationship allowed for a "perfect see-saw kind of love." This is very similar to HJ and Gigi Whitley's marriage.