Posted: Saturday, August 20th, 2011 by Gaelyn Whitley Keith
Watch celebrity culture ebb and flow. 49 Seconds with a whole bunch of famous movie people. Somewhere down there in that swarming bunch of ants and popping paparazzi flashes are: Bradley Cooper, Julia Roberts, Jennifer Garner, Ashton Kutcher, Jessica Alba, Jessica Biel, Emma Roberts, Anne Hathaway, Jamie Foxx, and director Garry Marshall.
Read more: Hollywood Movie Premiere
Posted: Tuesday, July 5th, 2011 by Gaelyn Whitley Keith
Come see this romantic 3 story Spanish Revival view home in the Whitley Heights Historic District, an enclave which was once home to many of Hollywood's early stars including Rudolph Valentino, Tyrone Power. Gloria Swanson and Judy Garland.
Read more: 2008 Whitley Avenue
Posted: Tuesday, March 29th, 2011 by Gaelyn Whitley Keith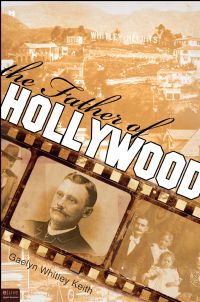 If there is one thing I've learned from my great-grandfather about life it is that friendship is one's greatest asset! HJ Whitley changed the world in many ways and now his newfound friends can help him win the honor he deserves. We're going to do our best to make "The Father of Hollywood" a best seller and here's what you can do to help. I appreciate anything and everything you're able to do!!
1. Buy it!
HJ Whitley would be honored if you chose to buy "The Father of Hollywood" for yourself and for any of your friends or colleagues. It is available at your local bookstore or by going to our website: www.TheFatherofHollywood.com or Amazon: http://www.amazon.com/gp/product/1616634758?ie=UTF8&tag=thefatherofho-20&linkCode=as2&camp=1789&creative=9325&creativeASIN=1616634758
Read more: 10+ Things You Can Do to Make "The Father of Hollywood" a Best Seller
Posted: Friday, May 13th, 2011 by Gaelyn Whitley Keith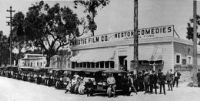 It was a chance meeting with David Horsley that changed the dynamics of the world. How did Whitley know that this Industry in its infancy would be so powerful? Others would try but Whitley was able to convince the majority of directors, producers and stars to settle in his new town Hollywood. On October 26, 2011 be sure to be part of this historic 100th anniversary of the first Hollywood Studio filming in Hollywood. The movie was filmed at the Whitley Estate on the corner of Hollywood Boulevard and Whitley Avenue.
Read more: Whitley's Hollywood – What would it be without him?????
Posted: Saturday, January 22nd, 2011 by Gaelyn Whitley Keith
When you say the name "Hollywood", images of movie studios and glamorous stars instantly pop into your mind.
Read more: Whitley's Hollywood