Hollywood's Story
The Saga of Hollywood truly began in 1886 while Hobart Johnstone (HJ) and Margaret Virginia (Gigi) Whitley traveled to California on their honeymoon. Let Gigi tell you in her own words.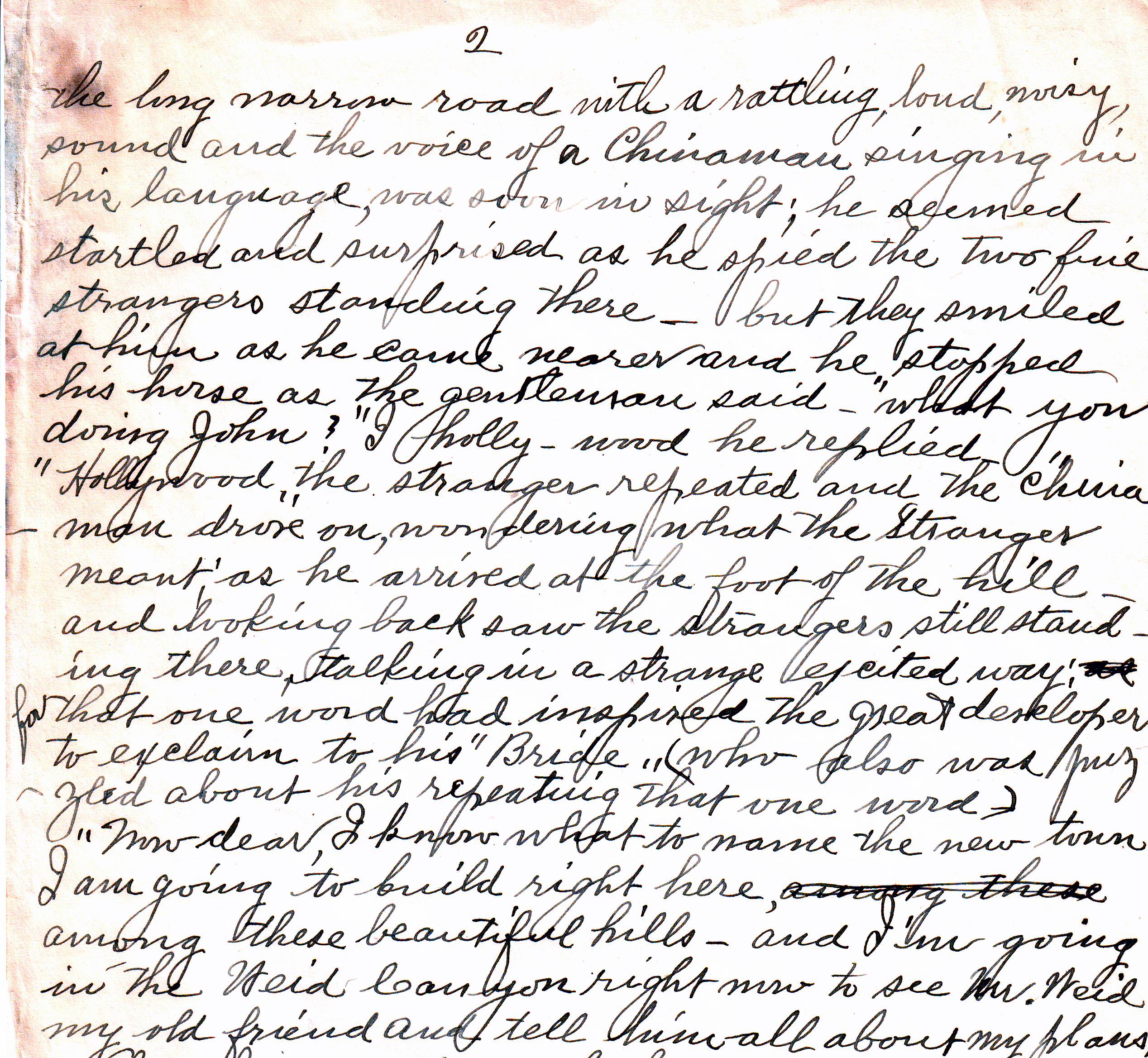 The next afternoon HJ Whitley agreed to purchase 480 acres (La Brea to Cahuenga with the center being Hollywood Blvd and Highland) from E. C. Hurd for $22,000. They sealed the deal with a handshake. Below is the map showing the land that was purchased.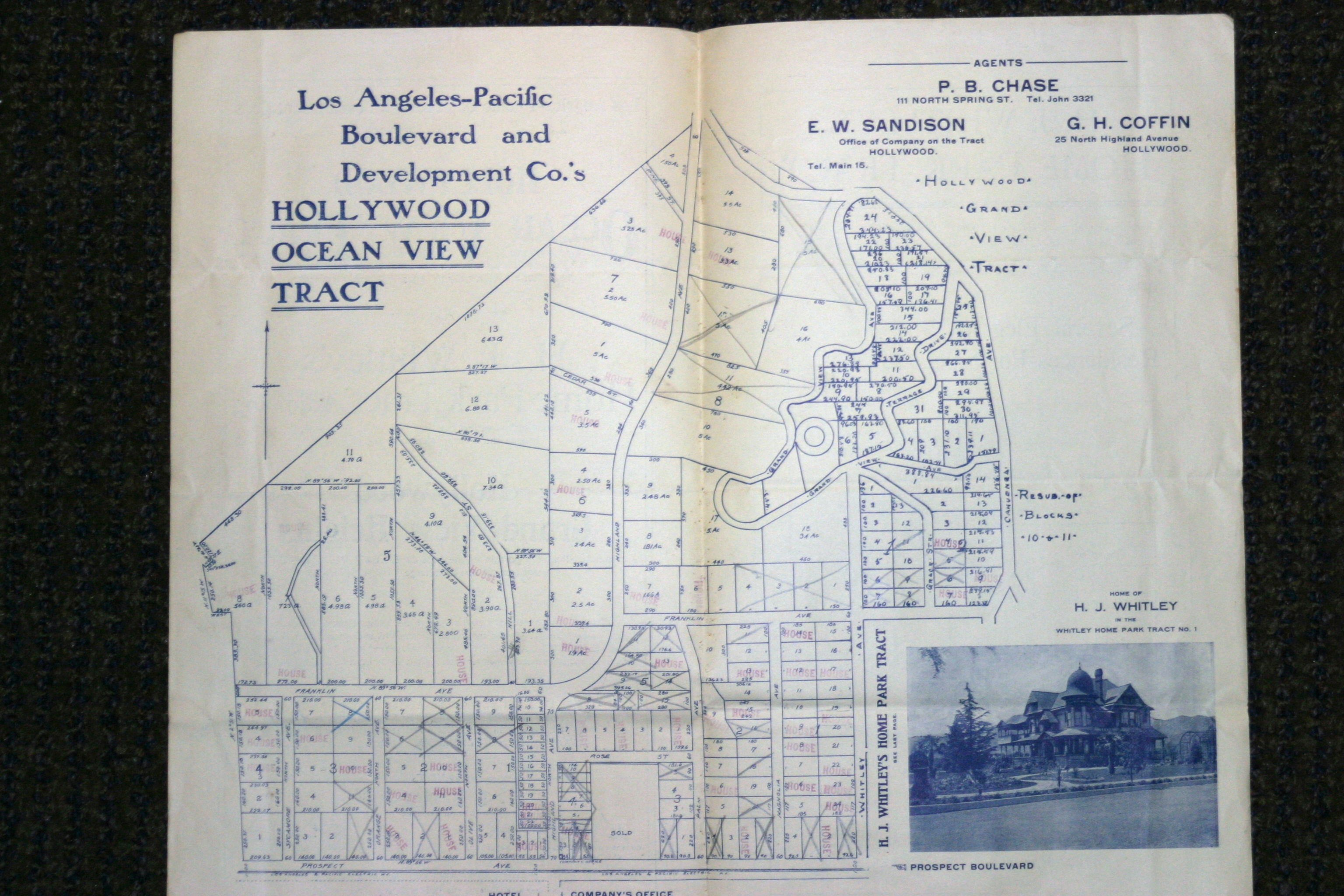 In 1901, H J Whitley formed the Los-Angeles-Pacific Boulevard and Developemnt Company, along with his old-time friend General Harrison Gray Otis (owner of the Los Angeles Times). George W. Hoover won the contract to build the first wing of the two-story Hotel Hollywood and Bank. It was designed by architects Dennis and Farwell. The architects promised to include a rotunda, grand staircase, children's dining room, barber shop, ice station, self- contained power plant, and stunning, therapeutic grounds. Its most popular feature would be its deep, wrap-around porch, which would become the hotel's social center for decades housing such notables as Rudolph Valentino, successful songwriter Carrie Jacobs-Bond ("I Love You Truly" in the movie
Its a Wonderful Life
), and budding moguls like Louis B. Mayer and Carl Laemmle. Below is a postcard of the Hotel Hollywood.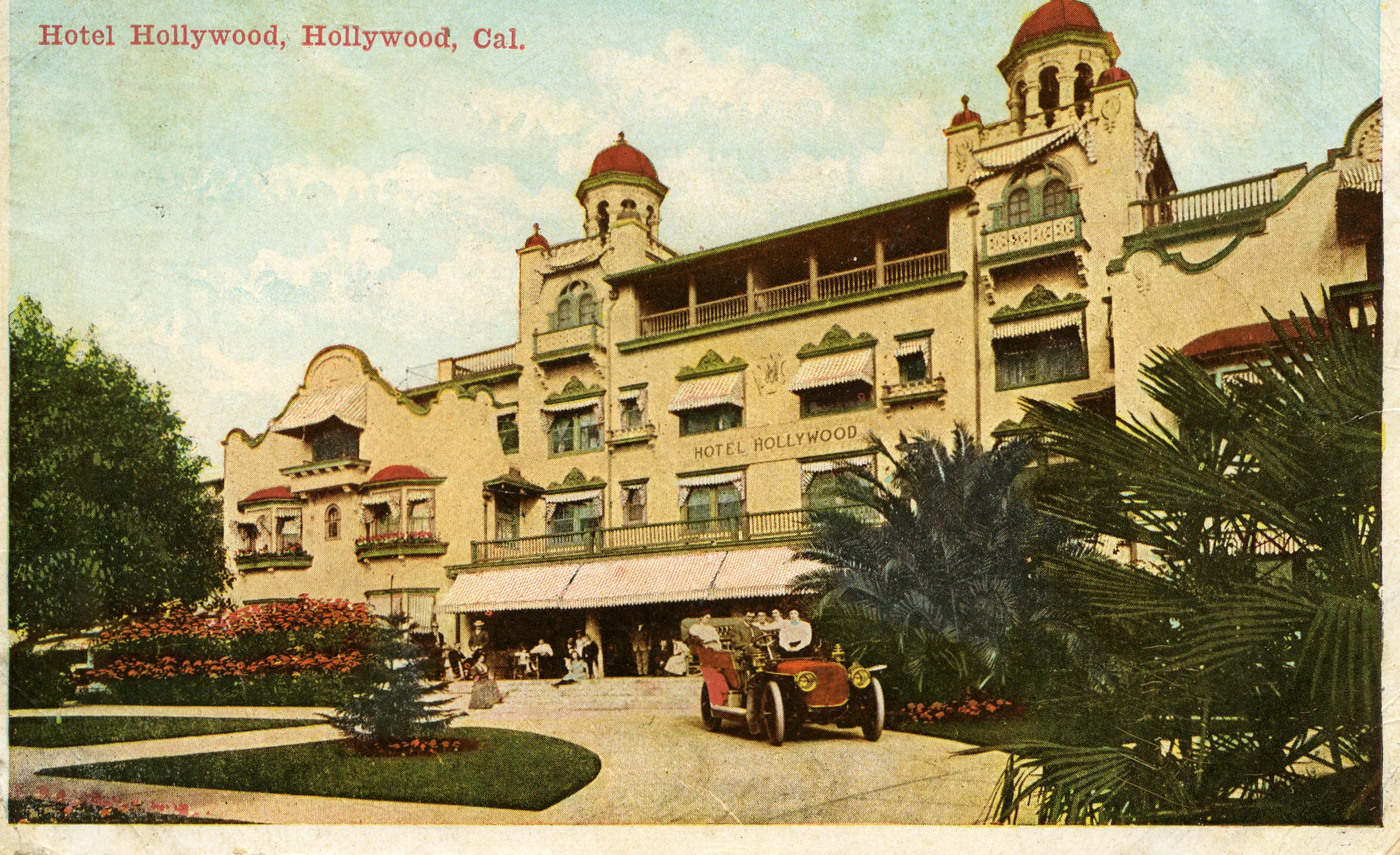 In the Fall of 1911 HJ and Gigi were investigating ways to help Hollywood grow. A newspaper article caught HJ's eyes. It stated that the movie industry was looking for a new home. Hollywood would be the perfect spot. HJ invited David Horseley and Al Christi to come to Hollywood and stay at the Hollywood Hotel. On October 26, 1911 Nestor Studios made their first movie at the Whitley Estate on Whitley Avenue and Hollywood Blvd.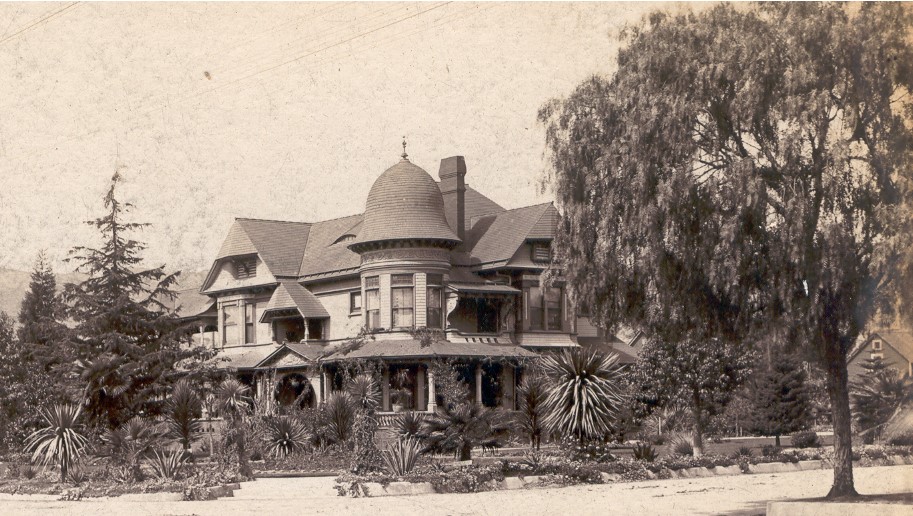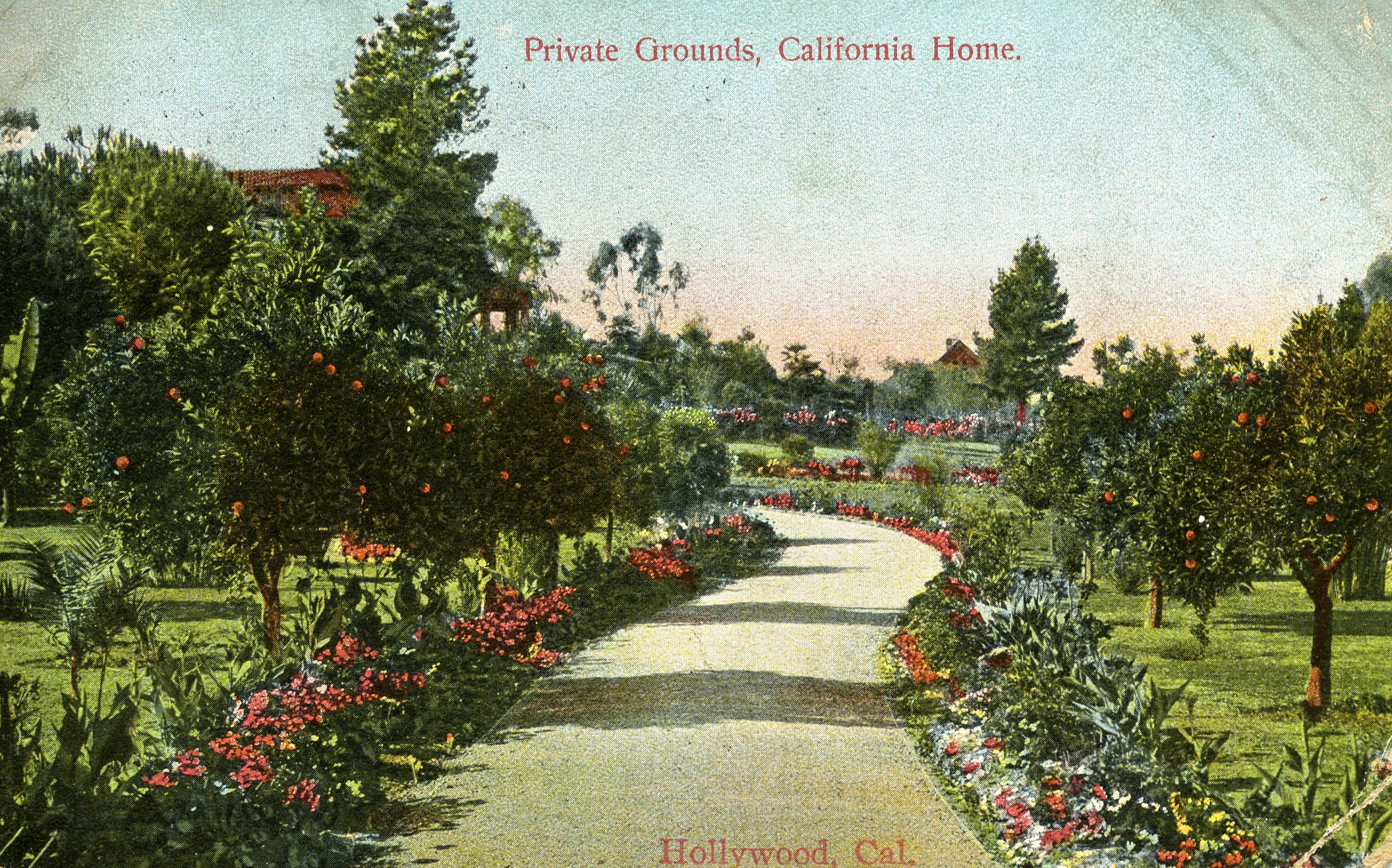 HJ persauded them to rent the Blondue Tarvan as the site for their new studio.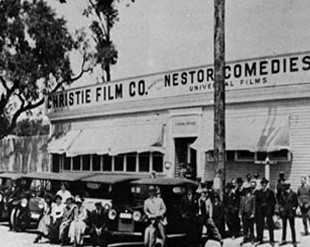 That is why HJ Whitley was given the title
"Father of Hollywood"!