Posted: Monday, March 8th, 2021 by Gaelyn Whitley Keith
Many years ago the Whitley Family talked to Disneyland about H. J. Whitley being the "Father of Hollywood." It was very kind of Disneyland to include the Whitley Building in California Adventure. It is on the corner of Hollywood and Sunset Blvds.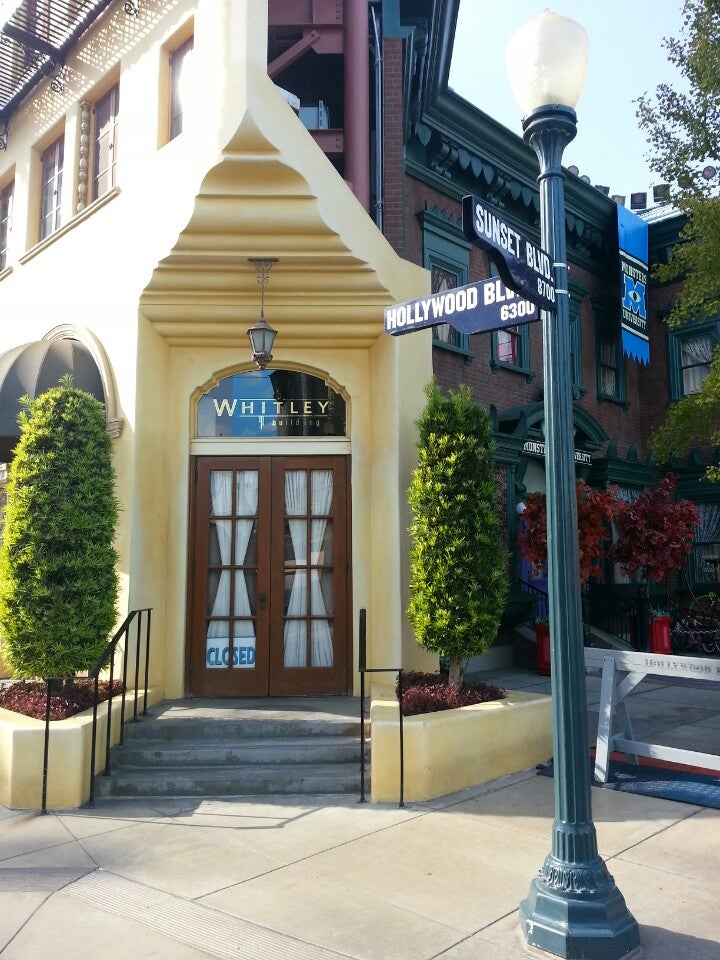 It appears that Disneyland may be opening again April 1, 2021. This might be a good time for you to visit the Whitley Building and share a piece of history with the Father of Hollywood.
Posted: Wednesday, March 3rd, 2021 by Gaelyn Whitley Keith
Rudolph Valentino was a neighbor of HJ and Gigi Whitley. They all lived in Whitley Heights and would often run into each other on walks. Grace Whitley enjoyed taking dancing lessons from Valentino. One of Valentinp's most popular romantic movies starred the controversial Italian actor in a new sexy way. A sex symbol at the time, Valentino was typified by his alternative look. He was the complete opposite of the macho masculinity expected of American men at the time and was rejected by American men, who were also jealous of his popularity with women.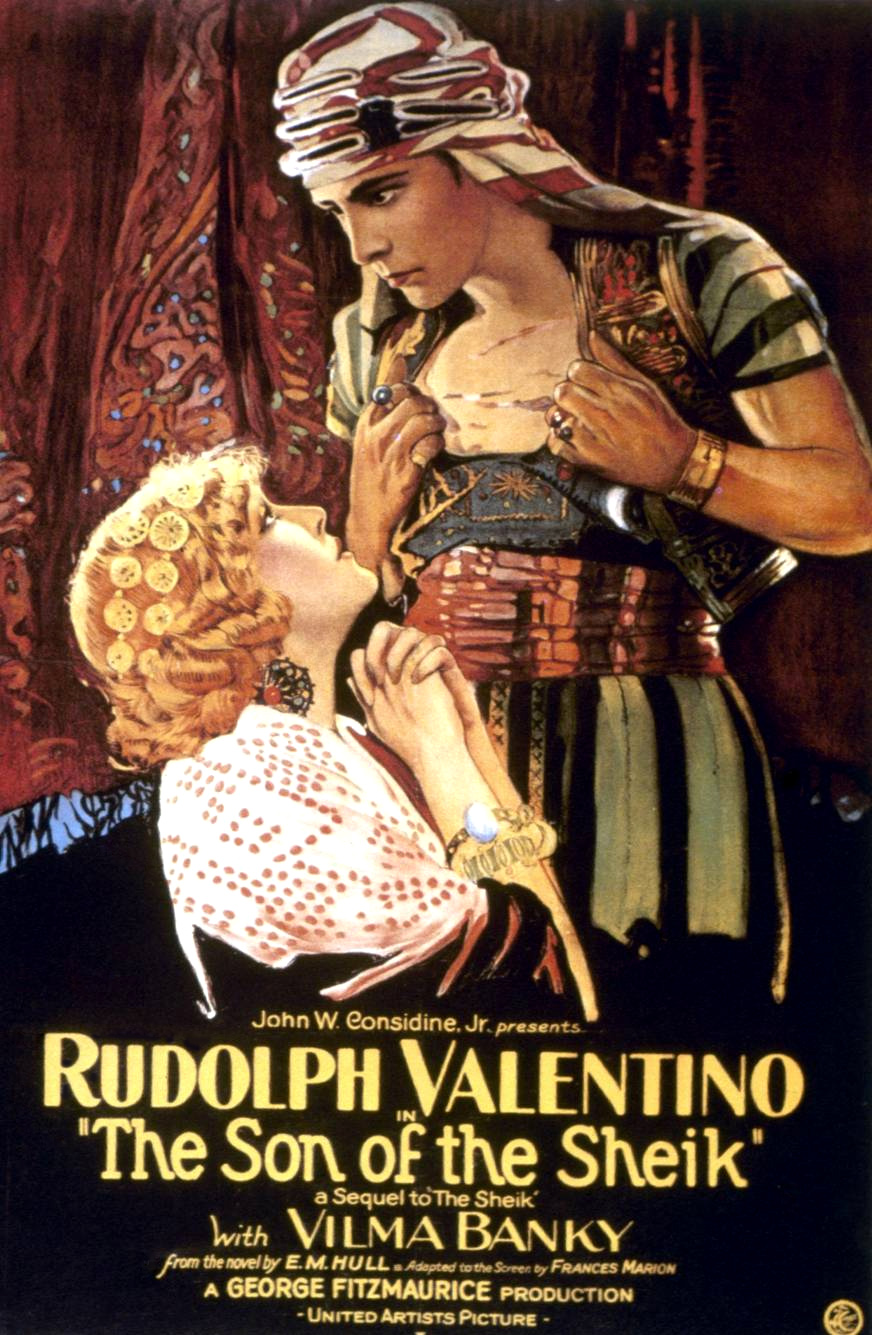 A hit with women, Valentino played exotic parts of men in power, like Sheik Ahmed Ben Hassan in The Sheik. The conventional plot follows a headstrong independent woman who falls in love with a traditional man who denies his attraction to her wildness. A typical romantic film, The Sheik (and Valentino), however, revealed a longing by American women to be seen by society.
Posted: Monday, February 15th, 2021 by Gaelyn Whitley Keith
Posted: Thursday, February 18th, 2021 by Gaelyn Whitley Keith
On December 18, 1902 a banquet was held to celebrate the opening of the Hotel Hollywood. H. J. Whitley was the president of the Hotel Hollywood. Below is the program from the event and some historical postcards of the Hotel Hollywood.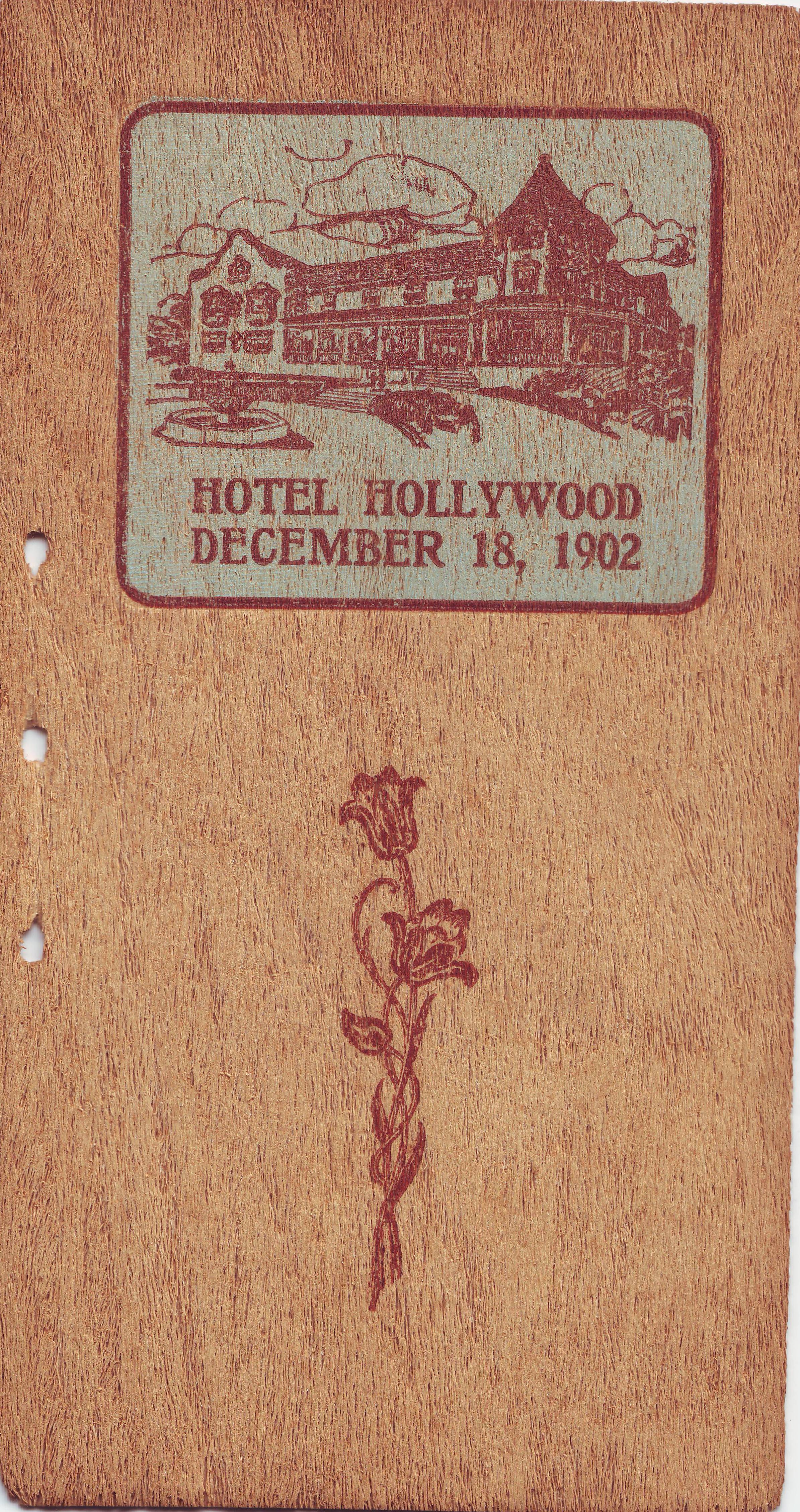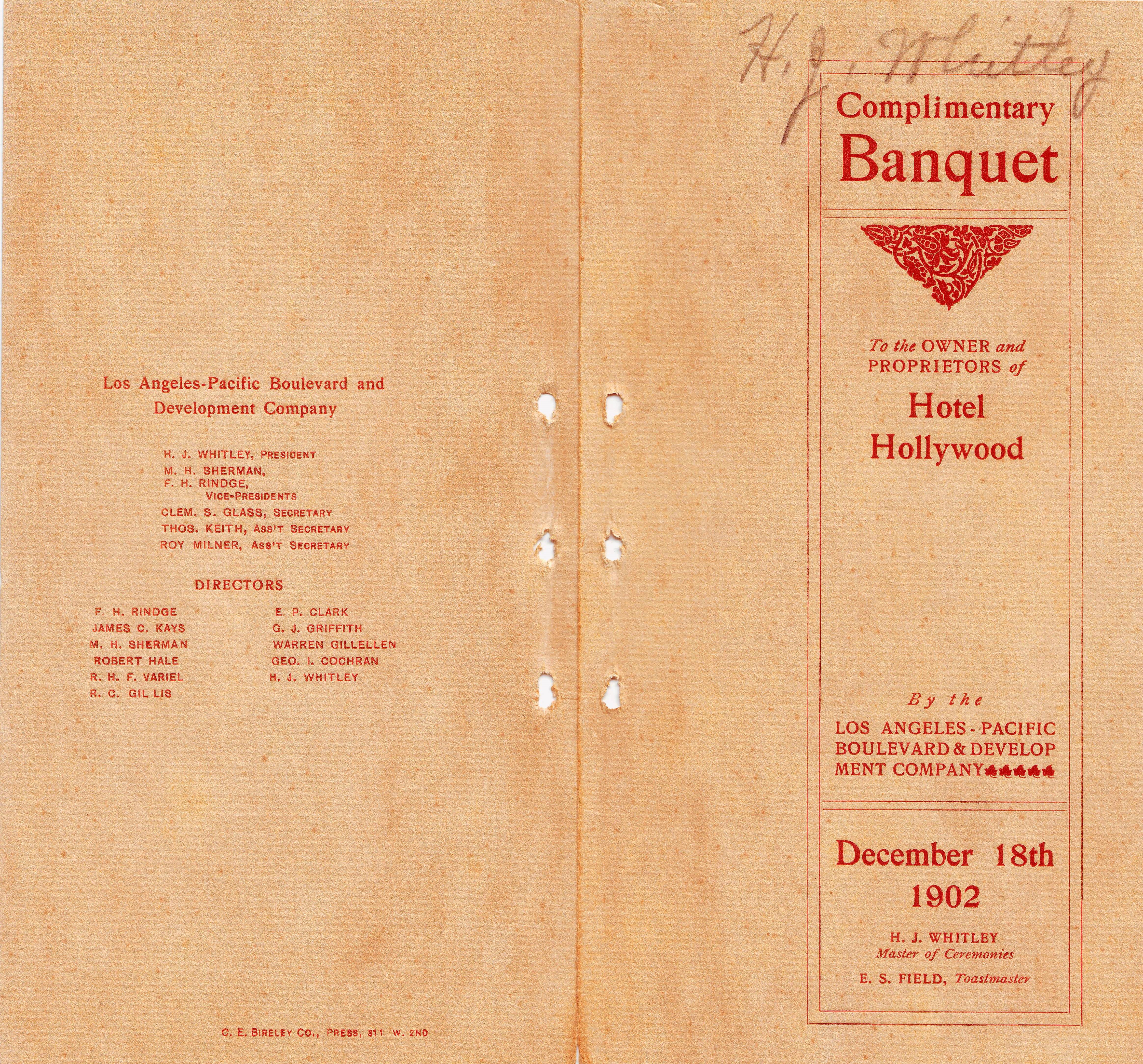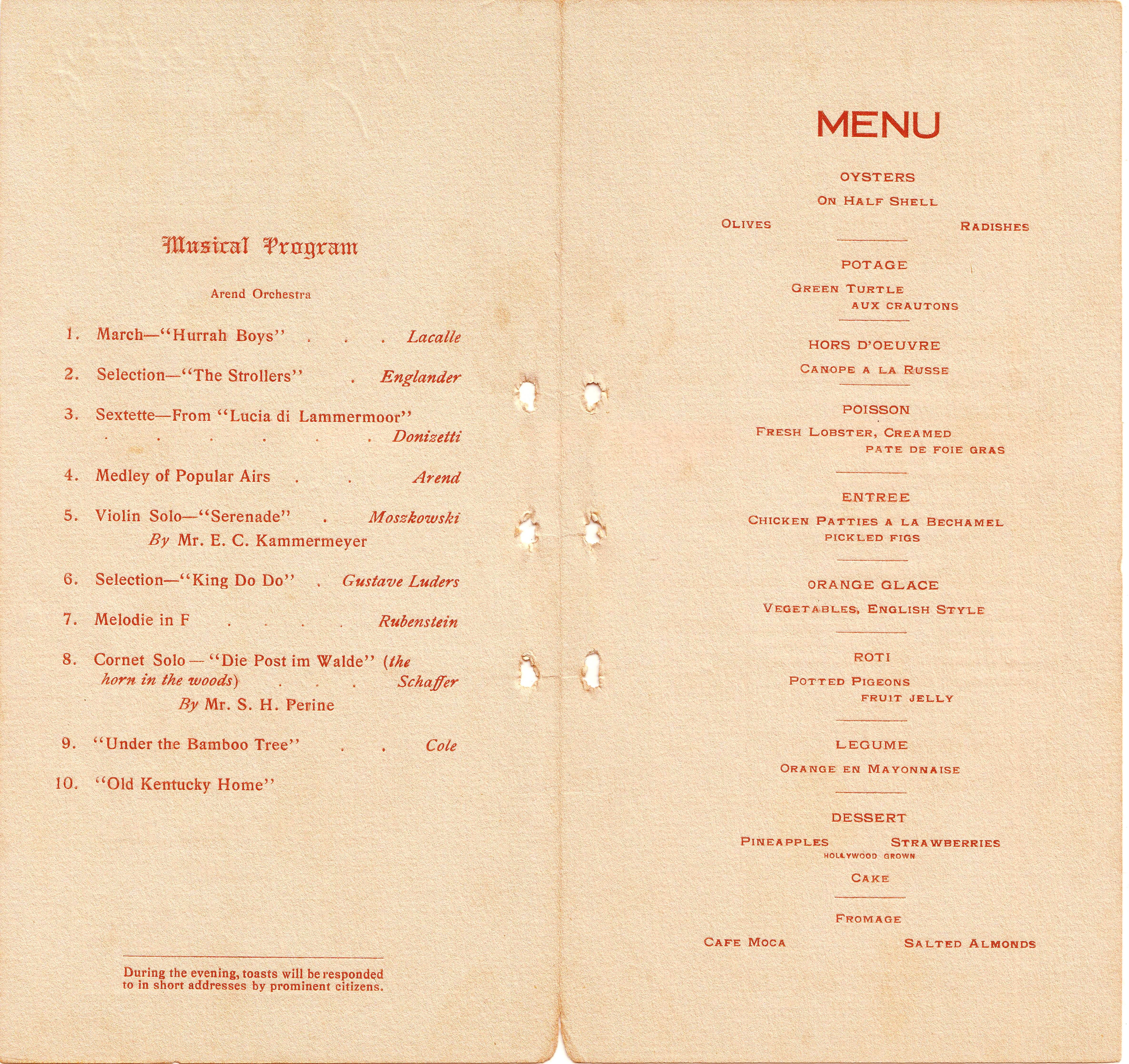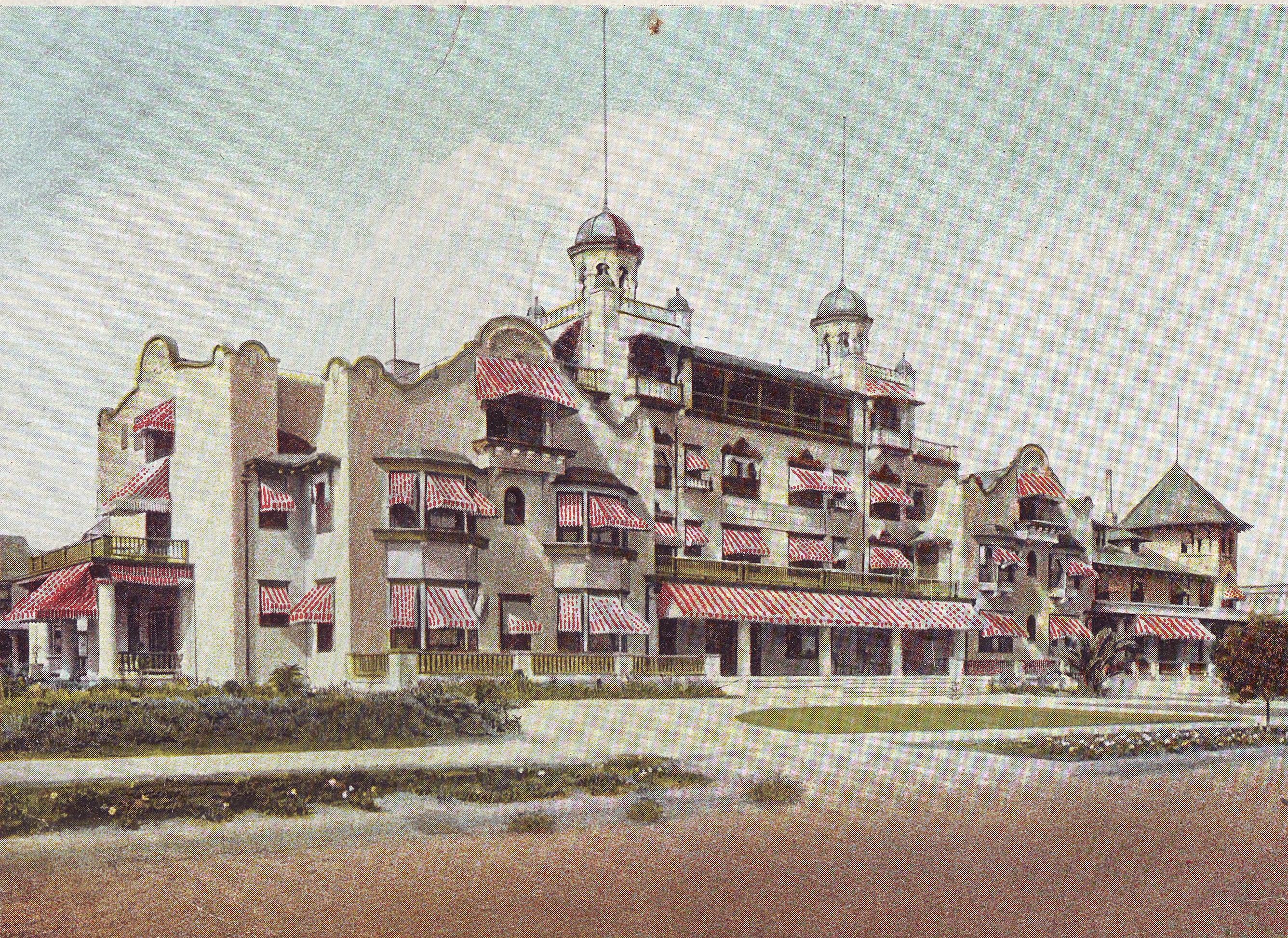 Posted: Wednesday, February 3rd, 2021 by Gaelyn Whitley Keith
Over the years I have enjoyed working with the Hollywood Chamber to help premote the movie industry. I am the one on the left.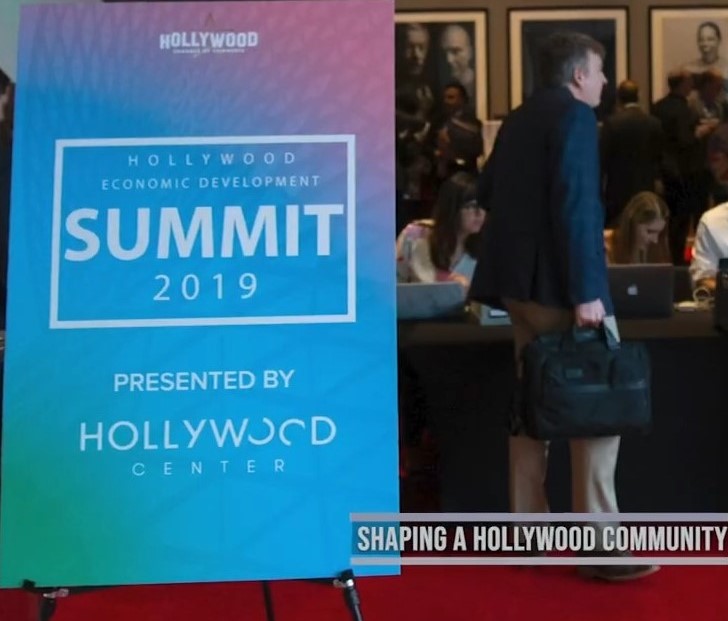 One of my favorite times is working the Academy Awards and speaking with the Foreign Press. I know they will be excited to learn that the book The Father Of Hollywood has been optioned by


Dreamstreet Entertainment

The script is under way for a series about the creation of Hollywood. Look for more news as it develops.