Hollywood Blog
Posted: Saturday, January 22nd, 2011 by Gaelyn Whitley Keith
When you say the name "Hollywood", images of movie studios and glamorous stars instantly pop into your mind.
However when HJ Whitley came to California in the late 1800's he stood on a hillside overlooking a fertile valley of orchards and farms and dreamed of what he could develop here.

It was at that moment that a Chinese immigrant approached driving a wagon pell mell towards the Whitleys. Whitley asked, "What are you doing here?" The Chinese man answered in broken English, "Work hard, hauley wood." There he sat in a wagon full of wood being hauled to town. And that is how the "Entertainment Capital of the World" got its name!

The area is now home to the Kodak Theatre, Grauman's Chinese Theatre, and the famous Magic Castle. It is an incredible journey back in time when Whitley was the only one who was singing, "Hoorah for Hollywood!" or should it have been "Hoorah for Hauling Wood"


Posted: Friday, December 10th, 2010 by Gaelyn Whitley Keith
Little-Known Facts about How Tinseltown Came to Be

First Hollywood movie filmed on Whitley Estate on October 26, 1911.

Of all the products of popular culture, none is more sharply etched in our imagination than the movies. Most Americans instantly recognize images produced by the movies: Harrison Ford, as Indiana Jones, as an adventurous archeologist in Radars of the Lost Ark. Sean Connery, the gun-toting James Bond in Gold Finger, and Carrie Fisher, the beautiful princess who is fighting the evil emperor in Star Wars. Even those who have never seen ET, Casablanca or Gone With the Wind respond instantly to the advertisements, parodies, and TV skits that use these films' dialogue, images, and characters. So when was the first Hollywood movie filmed?
Posted: Wednesday, October 6th, 2010 by Gaelyn Whitley Keith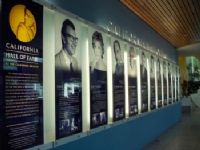 Can you help us get H J Whitley into the California Hall of Fame?

Link to nomination form<
Posted: Sunday, October 10th, 2010 by Gaelyn Whitley Keith
The Hollywood Walk of Fame is an internationally-recognized Hollywood icon. With about 24 induction ceremonies annually broadcast around the world, the constant reinforcement provided to the public has made the Walk of Fame a top visitor attraction.
Posted: Saturday, August 14th, 2010 by Gaelyn Whitley Keith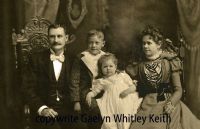 Can you help us get H J Whitley into the California Hall of Fame?
Link to nominate H J Whitley as a remarkable Californian at the California Museum

CA Hall of Fame Candidate Information
Nominee's Name : Hobart Johnstone Whitley (HJ Whitley)
Read more: Nominate H J Whitley as a remarkable Californian at the California Museum