Hollywood Blog
Posted: Monday, January 11th, 2016 by Gaelyn Whitley Keith
Tom Hanks, one of the greatest actors of all time reenacted scenes from all of his famous movies in just one, seven-minute take! Have a look for yourself!
Posted: Monday, December 21st, 2015 by Gaelyn Whitley Keith
Come to Whitley Heights and discover a little slice of Europe tucked away on a hillside in Hollywood. The early Hollywood developer H.J. Whitley commissioned architect A.S. Barnes to design "a Mediterranean hill town" in 1918. Mostly finished by 1930, the neighborhood was near all the movie studios and became the celebrity enclave of its time. Rudolph Valentino was an early resident, as were Carole Lombard, Carmen Miranda, and Maurice Chevalier.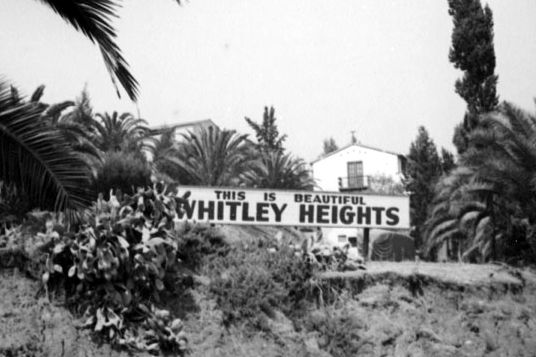 Neighborliness was encouraged, and a strong village-like sense of community prevails. Added to the National Register of Historic Places in 1982, and now a local Historic Preservation Overlay Zone, Whitley Heights has more protections than many older places in America and perhaps it is to honor H J Whitley the Father of Hollywood. On October 26, 1911 he convinced the first movie studio to settle in Hollywood.
Posted: Tuesday, November 3rd, 2015 by Gaelyn Whitley Keith
We subscribe to Netflix, and use it on a regular basis. Typically we watch an episode of Burn Notice, followed by Longmire. For Burn Notice, we're just getting through the third season but there are over 100 episodes to watch. As for Longmire, we're watching new episodes. While our viewing habits may not be that interesting, it is however, an exciting fact that new episodes of Longmire exist. The cable company that originally put the show on the air cancelled it. Netflix scooped up the rights to it, produced new episodes, and instantly had viewers like us.

Posted: Friday, December 11th, 2015 by Gaelyn Whitley Keith
Hollywood director Ron Howard has received his second star on the Walk of Fame, honoring his award-winning career as a film maker. Howard, who won an Oscar for best director for "A Beautiful Mind", got a star on the Walk of Fame in 1981 for a television career that included roles in "The Andy Griffith Show" and "Happy Days." Howard said at the ceremony on Thursday, "Two stars are pretty remarkable. I'm going to have double the foot traffic, twice as many people treading on my good name, but I think it's a great thing and I'm proud of that."
Read more: Ron Howard Receives Another Star on the Hollywood Walk of Fame
Posted: Thursday, July 16th, 2015 by Gaelyn Whitley Keith
Posted: Tuesday, July 13th, 2015 by Gaelyn Whitley Keith
Inside Out: Looking Inside Disgust
By Michaela Nasello
Pixar and Disney are at it again. With their tear-jerking, life-pondering, hilarious movie-making, who can go wrong in selecting any of their film collaborations on movie night? Their newest adventure, Inside out, proves just as well received as its predecessors, holding a key trait in common: a unique approach to encountering life.