Hollywood Blog
Posted: Thursday, July 13th, 2017 by Gaelyn Whitley Keith
Since announcing our Anniversary Celebration, we have learned of more anniversaries! The Hollywood Chamber will recognize more milestones at a star-studded evening celebration which will include food, drinksand historic photos on display. Although we are still working on the date and location for the event, we do have these reasons to celebrate:
• HJ Whitley named Hollywood 130 years ago
• Hollywood Bowl opened 95 years ago
• Hollywood Roosevelt Hotel opened 90 years ago
• The Montalblan Theatre opened 90 years ago
• TCL Chinese Theatre opened 90 years ago
• IATSE Local 706 is created 85 years ago
• Fanicifull Gift Baskets opened 30 years ago
• Musicians Institute opened in Hollywood 40 years ago
• Belmont Village opened 15 years ago
• Jackie "Pink Lady" Goldberg was a pink newborn 85 years ago
• Ana Martinez started handling the stars 30 years ago
• Leron Gubler took the helm of the Hollywood Chamber 25 years ago
• Vivian Kish started with the Chamber 20 years ago
• And Vin di Bona got his star on the Walk of Fame 10 years ago and will help us Emcee the event!
Help us add to the list by sending us your epic anniversary date and we will announce it in the next update! Please contact
This email address is being protected from spambots. You need JavaScript enabled to view it.

for information on sponsorship and/or if you are celebrating a milestone anniversary this year!
The Chamber issued a request for proposals for

new holiday decorations

on Hollywood Blvd. The Chamber is considering ways to bring back decorations to the famous boulevard.
Posted: Wednesday, June 7th, 2017 by Gaelyn Whitley Keith
The Chamber's Hollywood Anniversary Celebration is starting to grow! In addition to H J Whitley (it is 130 years ago on October 28, 1886 that Hollywood got its name), Leron Gubler, Hollywood Bowl, and TCL Chinese Theatre, all celebrating anniversaries this year, we also have the 90th Anniversary of the Hollywood Roosevelt Hotel, the 85th anniversary of The Make-up Artists and Hair Stylists Guild, IATSE Local 706, and the 30th anniversary of Ana Martinez ("Stargirl") handling the stars on the Walk of Fame! Our celebration in September will be oozing with decades of Hollywood history, and we want YOU to be a part of it! Please let us know if your business is celebrating a milestone anniversary in 2017. We will recognize our members in the weeks leading up to the event in the September. The date and location are TBA, however we know it will be a star-studded evening celebration with food, drinks, media, and historic photos on display. Please contact
This email address is being protected from spambots. You need JavaScript enabled to view it.

for information on sponsorship and/or if you are celebrating a milestone anniversary this year!
Posted: Thursday, April 20th, 2017 by Gaelyn Whitley Keith
New live-action film inspired by the classic Hans Christian Andersen fairy tale. By Conglomerate Media and Kingsway Productions.
I always enjoyed when my father read Hans Christian Andersen fairy tales to me when I was a child.
Posted: Friday, May 19th, 2017 by Gaelyn Whitley Keith
It has become difficult to snap a photo of the Hollywood Sign! Tourists must climb hillside streets and hiking paths to get a good picture. Those who live in the Hollywood Hills neighborhoods have gone to court to stop access to the iconic landmark. Fortunately, Mayor Eric Garcetti has come up with an alternative: Building a gondola to ferry visitors to the beloved sign.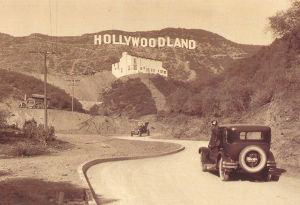 "What could we do to actually bring people to the summit, to where the Hollywood sign is, without going through the neighborhoods to the south?" Garcetti mused during an interview on ABC 7. The idea isn't new to Hollywood. Leron Gubler, president and CEO of the Hollywood Chamber of Commerce, said the suggestion dates back at least two decades and had been mentioned before by former City Councilman Tom LaBonge. In the past, "everybody just viewed that as a pipe dream," Gubler said.
Read more: Will There Be A Gondola to Ferry Tourists to the Hollywood Sign?
Posted: Wednesday, April 5th, 2017 by Gaelyn Whitley Keith
As the first true standalone story in the saga, there was a whole lot riding on Rogue One: A Star Wars Story—but the story surrounding the film is almost as interesting as the one we watched on the big screen. From axed cameos to the film's fascinatingly humble beginnings, there's a whole lot more to Rogue One than just Jyn's quest to snag the Death Star plans. So let's dig into the untold truth of the latest hit Star Wars film.