Hollywood Blog
Posted: Friday, April 29th, 2022 by Gaelyn Whitley Keith
In the 1920's Rudolph Valentino and Francis X. Bushman lived just across the street from each other in Whitley Heights, on the hill that rises above Highland and Franklin avenues. Looking at that narrow street today, it is hard to imagine those flamboyant egos sharing it -Valentino in a phaeton with his silver cobra emblem and Bushman in his lavender Rolls-Royce.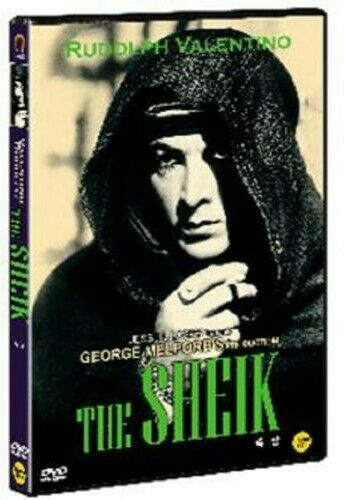 But with neighbors like theirs they might have gone unnoticed. Richard Barthelmess, who Lillian Gish described as "the most beautiful man who ever went before a camera," lived in a nearby villa where he was often visited, it was said by equally beautiful Norm Talmadge while she was still the wife of the powerful producer Joseph Schenck.
Read more: Whitley Heights: When Hollywood Living Was Really Good Old Days
Posted: Tuesday, April 19th, 2022 by Gaelyn Whitley Keith
Hollywood Heights formal block party celebrating its community spirit is held every August, the informal party is every day.
Climbing the hills northwest of Highland and Franklin avenues, the community's cluster of Mediterranean, Moorish and Modern style houses and apartments is one of those architectural enclaves in the varied landscape of Los Angeles that manages to be inclusive and welcoming.
Blossoming vines spill over stucco and concrete block walls lining twisting, turning streets; potted plants sit on window sills and terraces, and occasional tile work and individualistic doorways peek out from behind wrought-iron fences.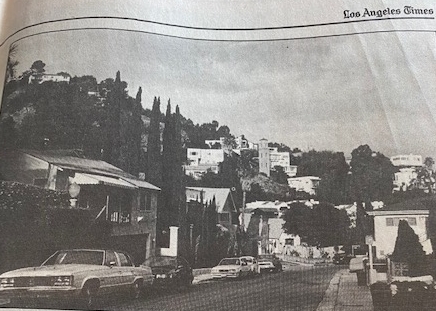 Then there are the hillsides laced with meandering public paths and stairways tunneling through profusions of wild vegetation and presenting, from raw crests and mélanges of balconies, breathtaking views of Hollywood and the city beyond.
The setting and a sprinkling of landmark structures, including singular houses by Frank Lloyd Wright and his son, Lloyd Wright, have lent themselves well to a strong neighborhood identity and spirit.
Hollywood Heights has needed this spirit, for like so many other communities in and around Los Angeles over the last few years it is involved in a continuing effort to keep its quality of life from being nibbled away by avaricious developers and insensitive bureaucrats.
These efforts have included fighting off a proposal for an out-of-scale and out-of-character housing complex on the site of a dated bungalow court by helping to get the court declared a landmark and get the county to assume responsibility for recycling.
Los Angeles Times January 24, 1987
Posted: Tuesday, March 22nd, 2022 by Gaelyn Whitley Keith
The Hollywood Forever Cemetery was designated a historic-cultural monument by the Los Angeles City Council Tuesday, March 22.2022, following a unanimous recommendation from the city's Cultural Heritage Commission. The cemetery was included in the National Register of Historic Places in 1999, the cemetery's 100th anniversary. On June 25, Councilman Mitch O'Farrell began the city's effort to include the cemetery on its own list of historic-cultural monuments. The Cultural Heritage Commission considered the property on Oct. 21 and recommended the City Council add it to the list.
Heather Goers, senior architectural historian of Historic Resources Group, spoke to the commission about the significance of the Hollywood Forever Cemetery before it voted to recommend the property's designation. She noted that the period of significance for the property spans from 1899, the cemetery's establishment, to 1941, when the Douglas Fairbanks Monument was erected. That monument was designed by Howard Seidell of the Georgia Marble Company and was erected two years after the actor's death.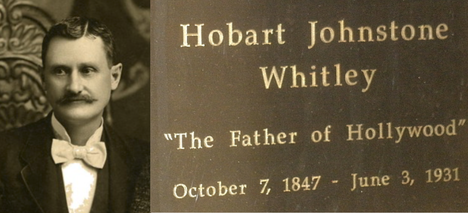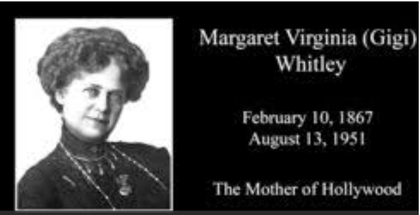 Character-defining structures include the Historic Colonnade where the Father of Hollywood, H. J. Whitley is buried. You can find him in the Colonnade, South Wall, near the West Entrance. The property — located at 6000 Santa Monica Blvd., between Van Ness Avenue and Gower Street — became a tourist destination due to high-profile and celebrity burials, which began as early as 1910, when the victims of the Los Angeles Times bombings were buried in the cemetery. Gigi Whitley(also located in the Colonnade) had a prophetic dream that saved the lives of her husband H. J. Whitley, Harry Chandler and H. G. Otis owners of the Los Angeles Times.
"We can talk about the buildings and structures and landscape features that make this property significant in terms of its development, but one of the things that is abundantly clear in researching this property and experiencing it is its intangible connection to the history of Hollywood … the fact that those burials were people who helped pioneer and develop Hollywood," Goers said.
Posted: Monday, April 11th, 2022 by Gaelyn Whitley Keith
Internationally famous Hollywood Hotel, on Hollywood Blvd. from Highland Ave to Orchid Street covers more than four acres of ground and has been the center of the civic and social life and the home of the stars for many years, from the beginning of the film industry in Hollywood, it is pointed out. Today there is probably no more widely know hotel name in the world. The widening of Highland Ave has prompted the development of eight modern shops as part of the east end.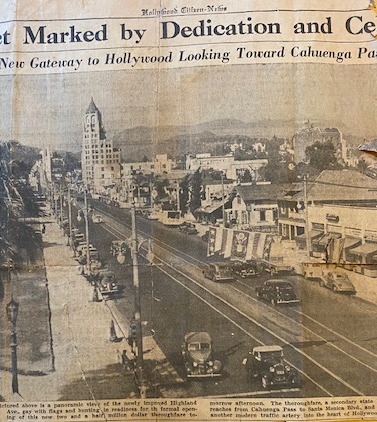 Pictured above is the panoramic view of the newly improved Highland Avenue, gay with flags and hunting in readiness for formal opening of the new two and a half million-dollar throughfare tomorrow afternoon. The thoroughfare, a secondary state highway reaches from Cahuenga Pass to Santa Monica Blvd and another modern traffic artery into the heart of Hollywood. Hollywood Citizen News
Posted: Thursday, March 17th, 2022 by Gaelyn Whitley Keith
Mr. and Mrs. Hobart J. Whitley have just returned from a trip to New York where they spent several weeks. Their daughter, Mrs. Grace Whitley Widenham is in New York this season devoting her time to the study of art and music. The Whitleys have long been identified with the civic and social life of Los Angeles being among the pioneer residents of this city. Mr. Whitley years ago, purchased large tracts of land in Hollywood and expended a good-sized fortune in development, subdividing, etc.… For years the Hollywood mansion of the Whitleys was a show place, but it was moved away a few years ago to make room for a large structure, which now occupies the site of their former home. Their new home on Whitley Heights in Hollywood is a beautiful residence.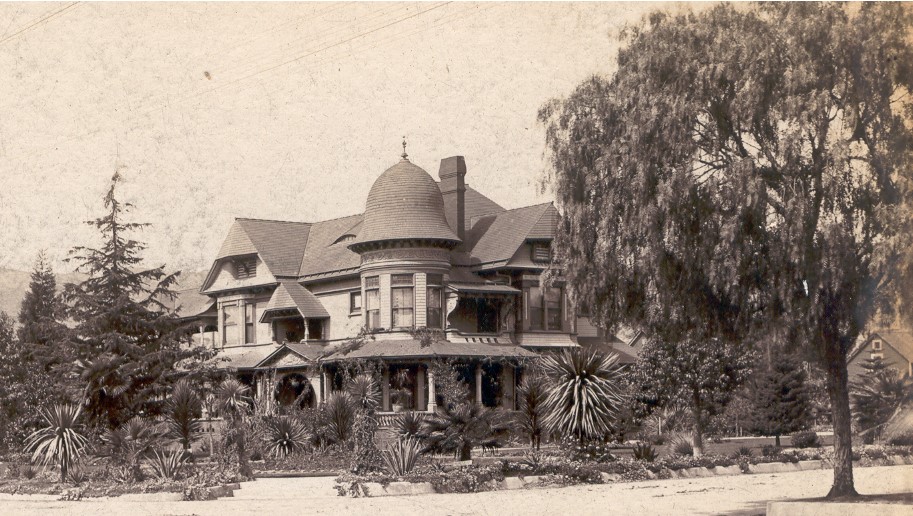 Whitley's home on Prospect Blvd 1899. (Now Hollywood Blvd,)
Herald Express
Wednesday, July 30, 1947