Hollywood Blog
Posted: Sunday, October 24th, 2021 by Gaelyn Whitley Keith
On October 26, 1911 HJ Whitley allowed David Horsley to have a test run filming on his property. Not only did HJ Whitley bring the movie studios to Hollywood, he also left his personal footprint throughout the entire town. The first movie studio in the Hollywood area was Nestor Studios, opened October 27, 1911 by David Horsley and Al Christie. Nestor Studios leased the Blondeu Tavern for thirty dollars a month. The film studio was located on the northwest corner of Sunset and Gower.
In the same year, another 15 independents settled in Hollywood. Early movie producers relocated to Hollywood to escape Edison's Motion Picture Patents Company, which controlled almost all the patents relevant to movie production at the time. The first movie studio in the Hollywood run by David Horsley was fortunate enough to have invented his own camera so he was not dependent on Edison's Patents.
Another reason the movie studios settled in Hollywood was HJ Whitley's creation. The city of Hollywood rapidly developed into a 'movie colony'. The city had a distinctive carefree lifestyle for its film-makers and actors. It would soon become the film capital of the world.
Read more: October 26, 1911 Hollywood's Having it's 110th Anniversary
Posted: Wednesday, September 29th, 2021 by Gaelyn Whitley Keith
Johnstone Whitley, the grandson of HJ and Gigi Whitley and Irene Whitley, Johnstone's mother are standing at the far right.
Posted: Friday, September 17th, 2021 by Gaelyn Whitley Keith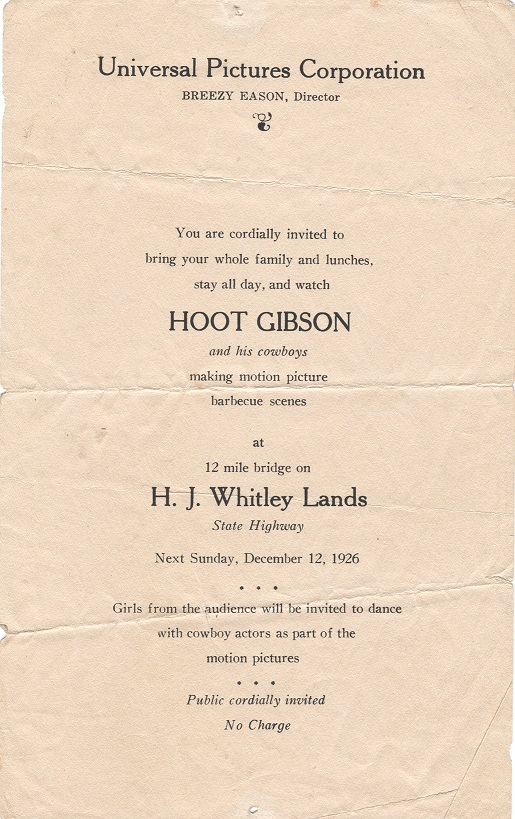 Here is a copy of a letter written by HJ Whitley to his daughter grace:
My Dearest Grace:
I have written your mother twice about the movies. Hoot Gibson and his company of 48 are here at the hotel getting ready to take a picture on our lands centering most of their scenes at the "Homestead". They all seem to be very high class people. I have met the Directors, the Art Director and Hoot Gibson.
The pictures they are taking in many ways carries out many of the points of my method of development through my life's work. They expect to be here most of this week. This picture should be a big ad for the sale of the lands we want to sell.
Posted: Sunday, September 26th, 2021 by Gaelyn Whitley Keith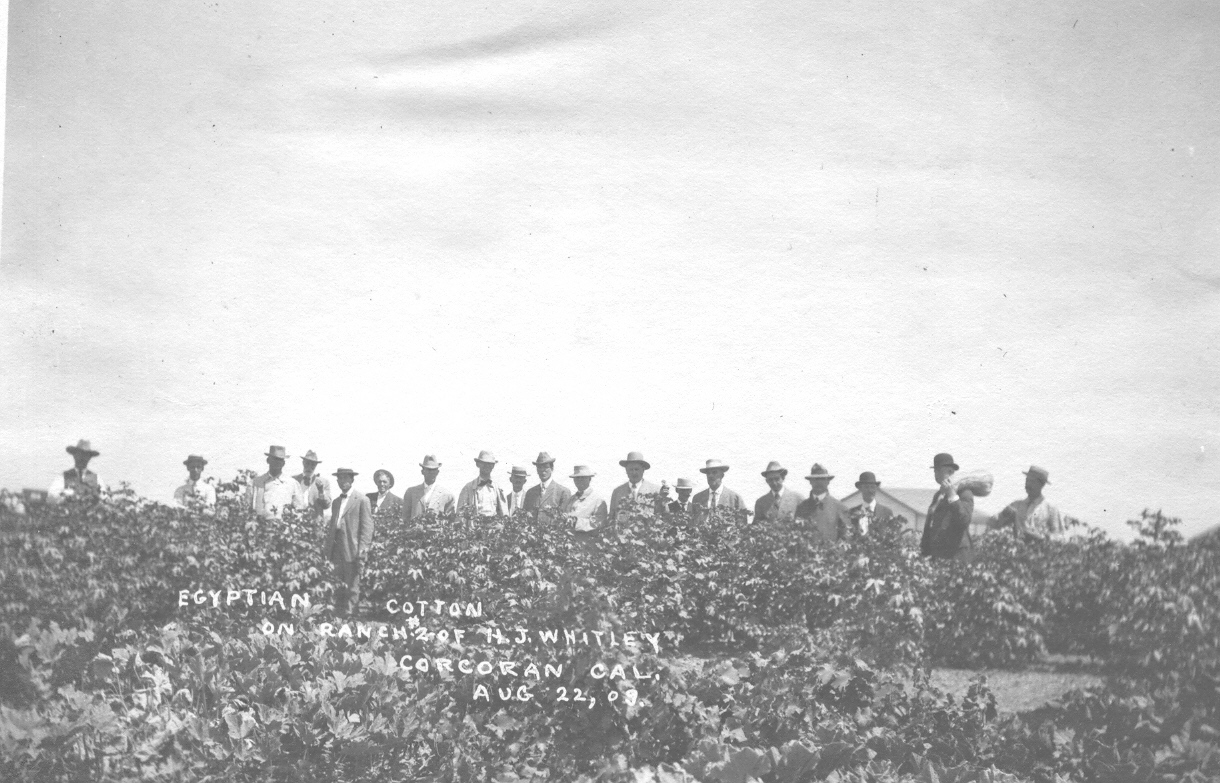 This is an excerpt from a letter to H. J. Whitley in 1916
My Dear Mr. Whitley, April 20th, 1916
I could have told them that you caused millions of bales of cotton to grow where none grew before by buying the first seed cotton, shipping it into that new country and distributing it free to the few doubting farmers there. How the cattlemen declared that grass was the best asset of that Country. How the "nester" from Texas declared that it was too far north to grow corn or wheat – (weevil would eat it).
Posted: Sunday, August 29th, 2021 by Gaelyn Whitley Keith
Here are the gravesites for HJ and Gigi Whitley. Notice what is stated at the gravesite in the Hollywood Forever Cemetery. Again I say a picture is worth a thousand words.