Banking and mortgage loans has been Mr. Whitley's business all his life and in most of the towns he has built, banks were established with him as officer of director in each. He is at the present time interested in several banks, being an officer in four and vice-president of the Home Savings Bank of Los Angeles.
Twenty-eight years ago, a Bismark Dakota payer ran an article headed "Whitley the Banker." It went on to say "It will be pleasing to the many friends of Mr. H. J. Whitley to learn that he is becoming one of the greatest bankers in the Northwest. He is here for the purpose of engaging in the same business, being a young man of means and a firm believer in Dakota and one of her best workers."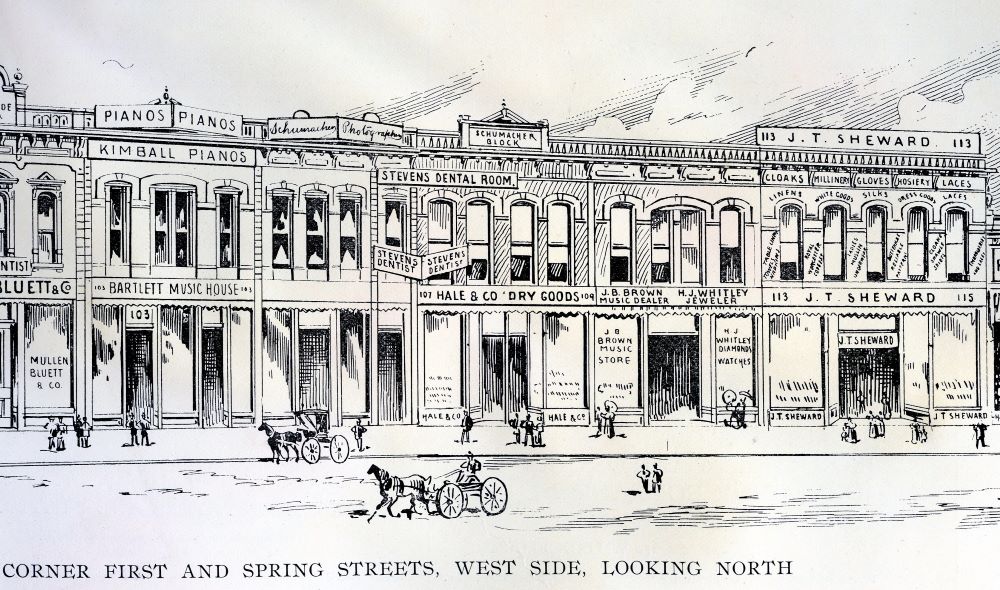 Mr. Whitley organized the bank of Hollywood, now the First National and the lots he gave for the bank building were sold at a large profit, thus creating a fine surplus for the institution. In addition to banking he owned the H J Whitley Jewelers in Los Angeles.