It has become difficult to snap a photo of the Hollywood Sign! Tourists must climb hillside streets and hiking paths to get a good picture. Those who live in the Hollywood Hills neighborhoods have gone to court to stop access to the iconic landmark. Fortunately, Mayor Eric Garcetti has come up with an alternative: Building a gondola to ferry visitors to the beloved sign.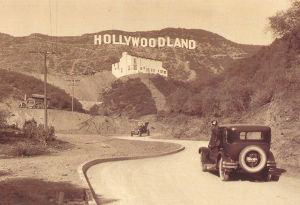 "What could we do to actually bring people to the summit, to where the Hollywood sign is, without going through the neighborhoods to the south?" Garcetti mused during an interview on ABC 7. The idea isn't new to Hollywood. Leron Gubler, president and CEO of the Hollywood Chamber of Commerce, said the suggestion dates back at least two decades and had been mentioned before by former City Councilman Tom LaBonge. In the past, "everybody just viewed that as a pipe dream," Gubler said.
But after the city closed off a Beachwood Drive gate leading to one of the most popular trails, there is fresh debate over how Los Angeles can both protect neighborhoods and ensure access to the sign. Los Angeles started blocking the gate after a legal fight over hordes of hikers trekking near a Beachwood Drive ranch. Hikers were interfering with its day-to-day business. Griffith Park preservationists are challenging that move, arguing that the city should have considered alternative ways to protect the ranch while preserving pedestrian access.
A gondola "would certainly provide another access point for tourists," said Marian Dodge, president of Friends of Griffith Park, one of the groups contesting the city decision. Garcetti is "open to exploring ideas that ease congestion and encourages creative thinking when looking at ways to give Angelenos and tourists better access to the Hollywood sign and other iconic landmarks and destinations." In his televised interview, Garcetti suggested a gondola could come from the Universal Studios area and generate revenue to relieve traffic and improve Griffith Park.