One of the few homes that narrowly missed the Hollywood Freeway's path was 2307 Cahuenga, the former residence of western star J. Warren Kerrigan. Built in 1917, the L-shaped beauty was his dream home. "I think it is so restful in this sunny land, don't you?" he gushed in an interview at the time.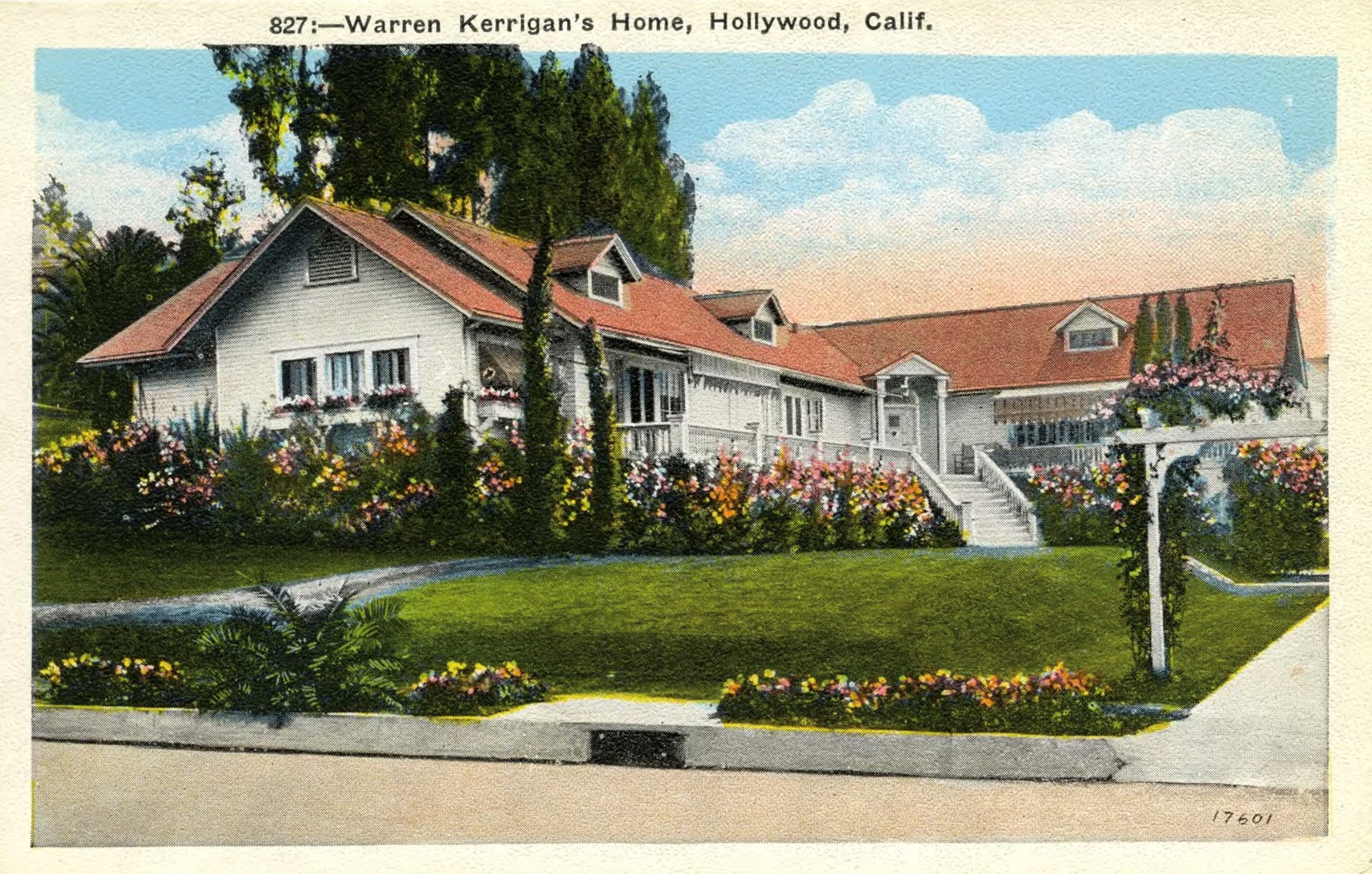 For three decades, Kerrigan lived here—just around the corner from Gene Autry on Whitley Terrace—with his mother Sarah, manager of the Mary Pickford Company (pictured together on their porch).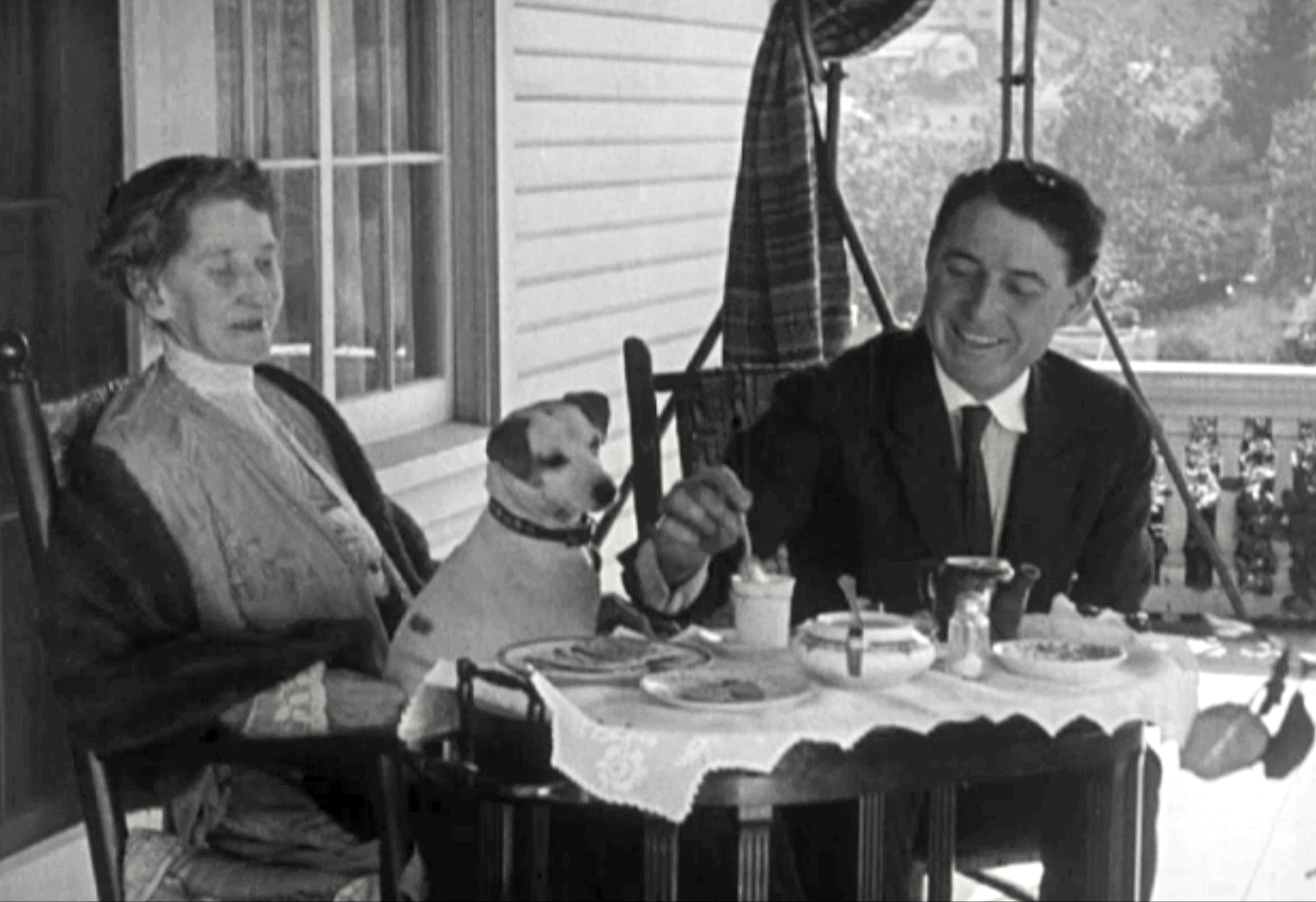 Following his 1947 death, new owners moved in and honored the actor with a portrait from his 1923 film The Covered Wagon in the living room. They also did light renovations, which Mrs. William Francis felt displeased Kerrigan in the afterlife. "Sometimes there is…a swishing noise," she said in 1957. "We make a joke of it. We say it's Kerrigan's ghost. We don't really believe it. That would be foolish...perhaps it's only an echo from the freeway."
Credit article from Whitley Heights News 2022