In the 1920's Rudolph Valentino and Francis X. Bushman lived just across the street from each other in Whitley Heights, on the hill that rises above Highland and Franklin avenues. Looking at that narrow street today, it is hard to imagine those flamboyant egos sharing it -Valentino in a phaeton with his silver cobra emblem and Bushman in his lavender Rolls-Royce.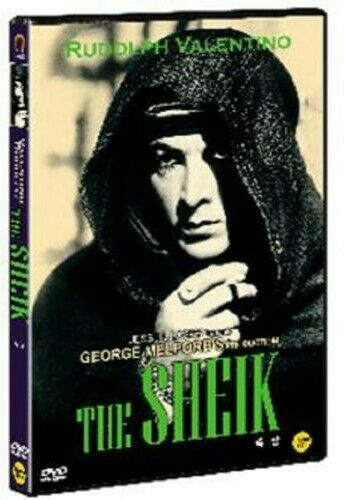 But with neighbors like theirs they might have gone unnoticed. Richard Barthelmess, who Lillian Gish described as "the most beautiful man who ever went before a camera," lived in a nearby villa where he was often visited, it was said by equally beautiful Norm Talmadge while she was still the wife of the powerful producer Joseph Schenck. Robert Vignola, the director, gave extravagant parties in a villa secretly built by William Randolph Hearst as a hideaway for Marion Davies. Paul Kelly lived on the hill in matrimonal bliss with Dorothy MacKaye after he did time in San Quentin for killing her husband.
Barbara LaMarr, who was said to be "too beautiful to live," lived scandalously in a three-story hillside house, and died at 29 of an overdose of herain.
So they say.
In the 1940's part of the fabled hill was cut through by the Hollywood Freeway, and Whitley Heights withdrew into its shell, like a threatened snail. Recently it was declared a National Historic Place - Hollywood's first - and acquired some protection against alterations or addions that would change its character.
This character is exemplified by Villa Vallambrosa, a three-story house built in 1929 by Eleanor DeWitt, a wealthy and fastidious widow. Like most of the houses in Whitley Heights, it is not the usual symmetrical rectangle, but a collection of rooms and courtyards of various shapes and levels, fitted to the steep hillside.
Variously, it is said, Vallambrosa was occupied by Katherine Cornell, Ethel Barrymore and Greta Garbo - perhaps when she wanted to be alone.
Whitley Heights was developed by Hobart J. Whitley, who bought the hill in 1899. He liked the architechural styles of the Mediterranean, thought they would be suitable to the Southern California climate and hired architect, Arthur Barnes, to adapt them to his hill. Barnes did most of the houses before 1930.
Gloria Swanson lived in a house near Vallambrosa while making "Sunset Boulevard," the mosie that restored her career. Earlier, when she was in captivity at Warner Brothers as a writer, the Nobel Prize winner William Faulker escaped to the house to do his writing under the shelter of its sympathetic lady tenant.(to be continued) LOS Angeles Times Thursday May 12, 1983