IN!
Posted: Friday, November 1st, 2013 by Gaelyn Whitley Keith
Here's a look at what's going on IN Hollywood, we hope you find this episode fun and Informative. I hope you enjoy these episodes as well or simply want to be INvolved as they prepare to launch their website which will be the first, reel online Network IN Hollywood...Get it? IN!
Where did the phrase If life hands you lemons make lemonade come from?
Posted: Monday, September 9th, 2013 by Gaelyn Whitley Keith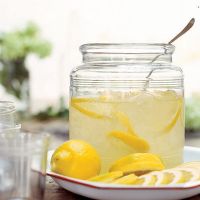 It came from the early 1910's and friends of H. J. Whitley (considered the father of Hollywood) in reference to his transformation of the existing lemon fields of the time into the area now known as Hollywood, CA.
ABC Eye on LA
Posted: Saturday, February 9th, 2013 by Gaelyn Whitley Keith
HOLLYWOOD, LOS ANGELES (KABC) -- Hooray for Hollywood! Eye on L.A. went back in time to discover the stories of Hollywood stars and how Hollywood itself became the entertainment capital of the world.
FOH Book Trailer
Posted: Sunday, September 8th, 2013 by Gaelyn Whitley Keith
Watch a movie trailer about the Father of Hollywood
Valentino Slept There
Posted: Monday, December 3rd, 2012 by Gaelyn Whitley Keith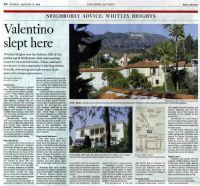 Whitley Heights was the Palatine Hill of the Golden Age of Hollywood, with commanding views for its cultural rulers. Learn more about Whitley Heights at:
Whitley Heights Org.
Own The Book!
Via Amazon
Via Tate Publishing